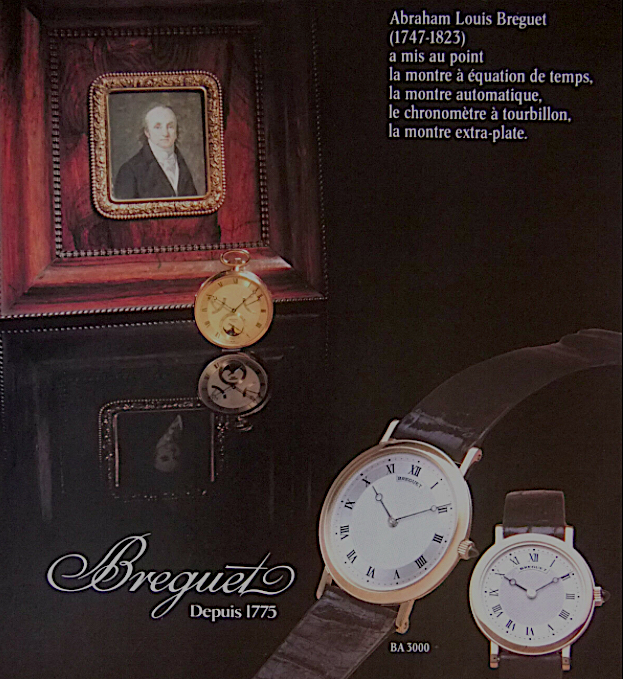 Breguet
Throughout its history, Breguet has been famous for revolutionizing watchmaking with its ground-breaking inventions. Its founder, A.-L. Breguet, was an ingenious creator of mechanical watchmaking and has left a legacy of highest horology that has stayed with the brand over 240 years later. Today, Breguet's timepieces still honour A.-L. Breguet's discoveries and include some of the highest complications and treasures of watchmaking around the world.
Sale of Breguet watches
 Maison Riondet offers a selection of Breguet watches (old, vintage or more recent). She chooses her watches with the utmost care. All Breguet watches offered by Maison Riondet have been appraised to provide you with a one-year warranty.